Company Profile
We are a leading manufacturer of Aroma Chemicals for the Fragrance & Flavor Industries. Phenyl Ethyl Alcohol is our flagship product with an installed production capacity of 6000 Tons per year. We are the largest manufacturer of PEA in India and 2nd largest in the world. By Mar 2022 we will be manufacturing 8500 tons per year. We also manufacture Cinnamic Aldehyde with a current manufacturing capacity of 2400 tons per year and planned expansion to 3600 tons per year by Mar 2022.
A humble beginning with a plant in New Bombay 30 years ago for the manufacture of aroma and speciality chemicals, mainly for the fine chemical industry. The company has made products like phenyl ethyl alcohol involving the use of highly hazardous material like ethylene oxide.
Office in Hadapsar Pune which is fast becoming the commercial hub of Pune. In 2006 acquired a 6-acre site at Kurkumbh MIDC, 70 km from Pune, Maharashtra, and commissioned a new state-of-the-art plant. The site is ideally located, being part of the chemical hub of Maharashtra, and only 200 km away from Mumbai. Pune is a knowledge and educational hub and is the headquarters of the National Chemicals Laboratories (NCL) which is the premier research organisation in chemicals set up by the Government of India.
We have Kosher, Halal and REACH certification for all the products (where relevant).
A chemical engineer (B.Tech) from the Indian Institute of Technology, Kanpur, he started his career with Hindustan Lever Ltd. where he worked for 5 years and then launched Harmony Organics in 1976. Well-known in the field of Aroma Chemical for his technical prowess, even today he personally guides all the Technical and Operational functions.
Mr Ravi Nangia
Chairman
IIT K+MBA IIMA , 35 years of experience. Began his career in L&T. Soon shifted to Johnson & Johnson India. Handled multiple functions rising to be the VP Sales and Marketing for Consumer Division Later appointed MD in J&J Indonesia and finally as MD of J&J India. Now he is a Management Consultant , Board Member & a CEO Coach.
Mr Narendra Ambwani
Supervisory Board
MBA from IIM Ahmedabad with wide ranging experience in Marketing and General Management. Started his career in Market Research and Advertising at Clarion McCann-Erickson Advtg followed by brand management in FMCG (Fast Moving Consumer Goods) at Glaxosmithkline and Johnson & Johnson in their consumer products business. In 1991 he joined the Fragrances & Flavours Divn of Roche Asia Pacific in HongKong which was later spun off as Givaudan, an independent Swiss Company. Returned to India to set up Givaudan and ran it as Managing Director. He was also appointed Regional Director for Fragrances Divn in South Asia. He retired from Givaudan in Dec 2020 and is now a Management Consultant.
Mr Ajit Pal
Supervisory Board
MA Industrial Psychology. Fellow of IIM Calcutta for PMIR. 34 years corporate HR experience. Worked for HCL, Siemens, Johnson & Johnson and finally in General Motors. Runs Basil HR Advisory providing consultancy to large no of clients.
Mr Vikas Shirodkar
Supervisory Board
Govind is a business leader with robust techno-commercial experience in challenging multi-national and multi-cultural business environments. High degree of result orientation and entrepreneurship combined with outside-in thinking, networking and inter-personal skills.
Mr Govind Khetan
Managing Director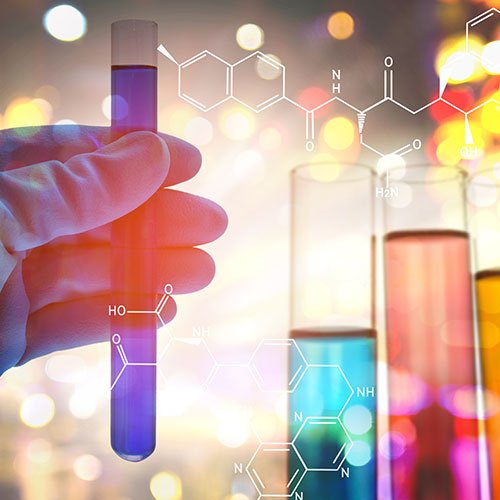 Our Values
Harmony, as a company, including all our employees and management firmly believes in upholding the following values in every venture we undertake. Our goal is to make our customers experience these values in every interaction you have with us.
INTEGRITY:- Do the RIGHT THING even when no one is watching.
CUSTOMER OBSESSION:- PROVIDE delight and give more than
expected.
INNOVATION:  EXPLORE and give wings to your imagination.
TEAMWORK:- Surrender the ME for the WE.
PERFORMANCE EXCELLENCE:- COMMIT to chasing excellence repeatedly.
SUSTAINABILITY:- ACT responsible, THINK sustainable.
Harmony Organics is proud to be a member of the following trade associations
Quality Control & Quality Assurance
Harmony as a company pays utmost importance to maintaining and safeguarding the quality of its products. We realize the trust our customers place in us and the even more critical role a supplier plays in the food and flavor industries where a mistake can severely impact our end users. As a result we take pride in our impeccable record of delivering the highest quality of products to our customers, every time and all the time.
We have established systems in place to ensure that Quality becomes an integral part of everything we do. Quality Control is integral to our operations, right since the design stage and not added as an afterthought. Some of the key features of our Quality Control /Quality Assurance systems are as follows:
Bi-annual internal audits and yearly external surveillance audits of all QC systems
Meticulous attention to record-keeping and plant logs with immediate corrective action for any deviations
Strict, written, documented change-control procedures
Dedicated QC Lab fitted with all requisite equipment for measurement of parameters like Refractive Index, Density, Moisture content etc.
On-site lab uses a World class Gas Chromatograph (Agilent) with GC-MS option at an associate lab.